Why do the days fly by?
June 25, 2023 - Musings
Take a moment to consider this painting by Caspar David Friedrich. It's called Wanderer above the Sea of Fog. The wanderer stands over a precipice, gazing into a rocky landscape shrouded in a dense fog. When I look at this painting I am captured by a sense of the difficult journey ahead, of all the obstacles that must be overcome to traverse the terrain below. Each step feels heavy and consequential, because you don't know what lays under each rock, or whether your next foothold will be firm. Each second passes like an hour, as your mind expands to overcome each new obstacle. Every step is a journey of its own. If you've ever tried a new hobby, or a new sport, then you know what I'm talking about.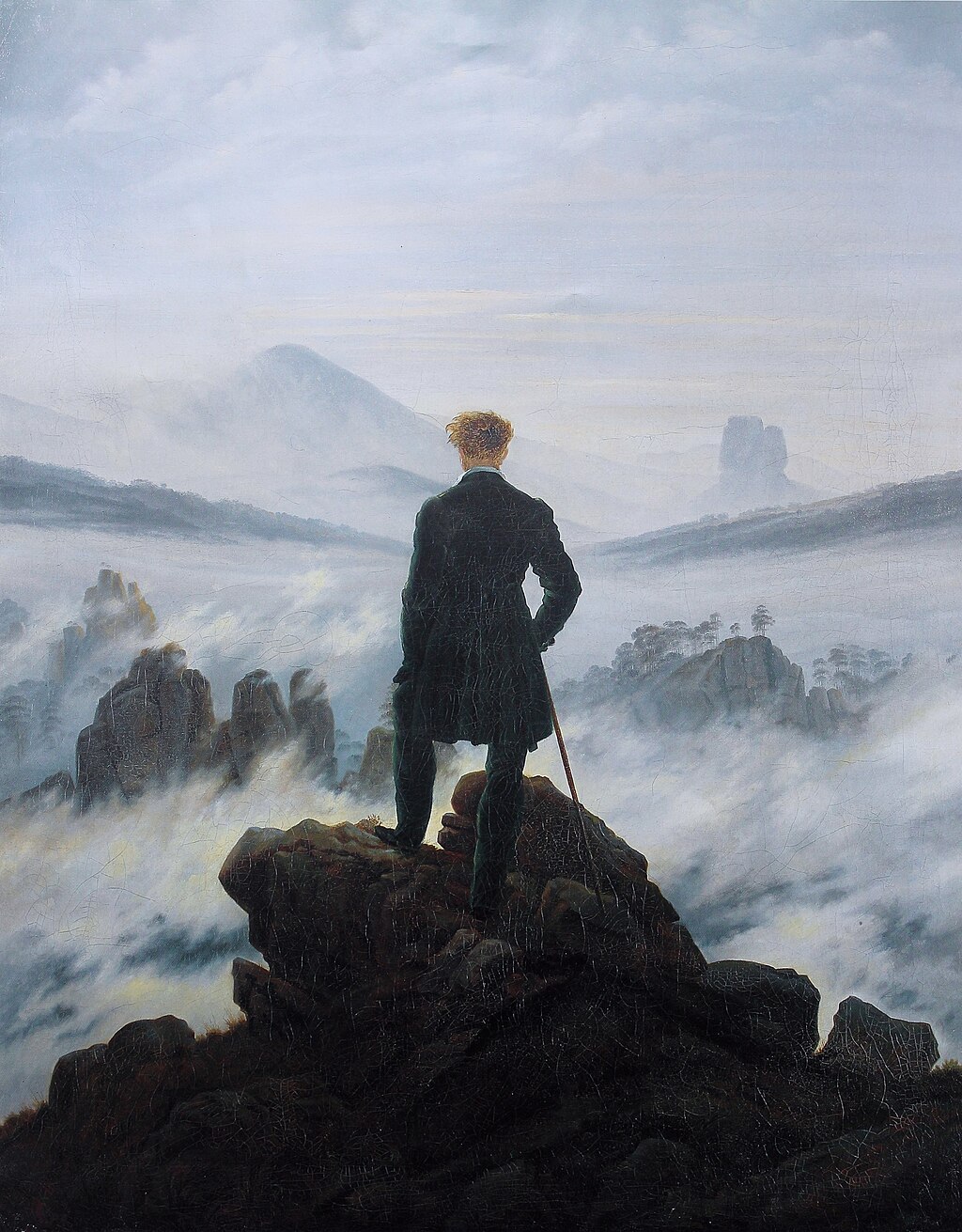 So, if you find yourself wondering why time is flying by, ask yourself whether you've tried challenging yourself lately.